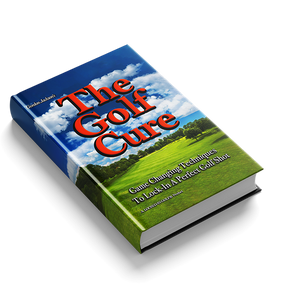 The Golf Cure
Regular price $17.95 Sale
The GOLF CURE book is a game-changer.
Would it not be amazing if you could adjust your grip to rotate your wrists and in turn, the face of your golf club, to lock-in and hit perfectly straight golf shots. Without such adjustments, each conventional style of grip rotates your wrists and club face into a "free-wheeling" to produce anything other than a straight golf shot as explained in the GOLF CURE book.
Incredibly, the GOLF CURE book will teach you how to adjust your grip – whether that of an overlapping, interlocking or baseball style of grip – to lock-in and hit laser-straight golf shots consistently and repeatedly, as long as you follow each step of instructions faithfully and keep a steady head with your eyes focused on the top of your ball from "takeaway" through impact during each swing.